Toronto Zoo Events Calendar
E-Waste Collection Day
Saturday, September 26, 2020
Where: Front Entrance / Drop-off Loop
10:00am - 3:00pm
Free with Zoo admission
In celebration of World Gorilla Day on September 24, 2020, the Zoo is collecting old electronics to ensure more electronics are recycled properly instead of ending up in landfills or your junk drawer. Bring in your e-waste and help raise valuable funds for Gorilla conservation in Africa!

Do you ever wonder what happens to your old electronics (also known as e-waste)? Over 50 million tonnes of e-waste is produced every year and only 15-20% of it is recycled properly! The remaining electronics are sent directly to the landfill. Electronics are valuable and potentially hazardous materials that need to be recycled properly.

Materials found in our electronics are mined from the same region Lowland Gorillas call home and by recycling your electronics you are reducing the demand to mine in that region. All proceeds go to help Gorilla rehabilitation, veterinary services and habitat restoration in Africa.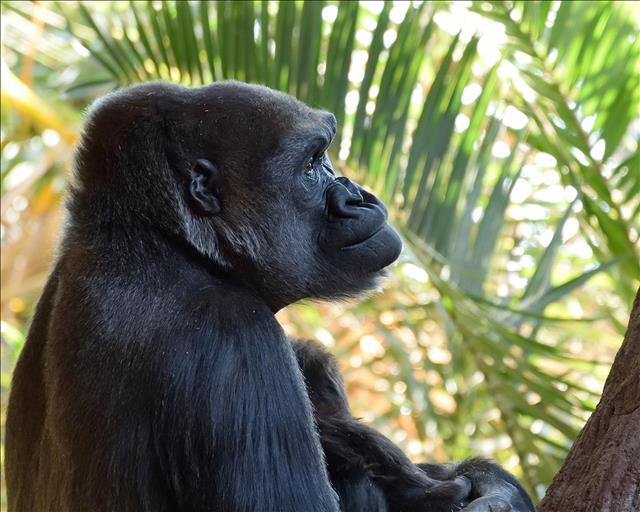 Alerts
Please note, Weston Pond washrooms in the Canadian Domain will not be accessible due to maintenance. Moose and Grizzly will not be viewable.
---
Please note, the underwater viewing tunnel at the Polar Bear Habitat is currently closed for maintenance until further notice. The polar bears remain viewable during this time.
---
Please note, the Wildlife Health Centre Viewing Gallery will be closed the full day of March 23 and will be closed as of 2pm on April 23.
---
Please note the Great Barrier Reef section of the Australasia Pavilion will be closed until further notice for routine maintenance.
*Please note all events subject to change without notice.