Toronto Zoo Events Calendar
Animal Superstition (Family Program)
Friday, March 13, 2020
6:00pm – 7:30pm
Ages 12 and up
They are a source of superstition. They are believed to bring bad luck or act as omens of impending doom. History has taught us to avoid them, but how did some animals gain such reputations? This Friday the 13th, we will discover how these misunderstood animals have become taboo and how that effects the survival of their species.
Cost: $15 Member, $20 Non-Member

Includes:
Informative presentation
Special outreach animal visitor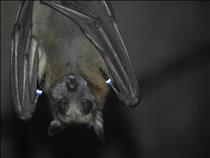 Alerts
Please note, Weston Pond washrooms in the Canadian Domain will not be accessible due to maintenance. Moose and Grizzly will not be viewable.
---
Please note, the underwater viewing tunnel at the Polar Bear Habitat is currently closed for maintenance until further notice. The polar bears remain viewable during this time.
---
Please note, the Wildlife Health Centre Viewing Gallery will be closed the full day of March 23 and will be closed as of 2pm on April 23.
---
Please note the Great Barrier Reef section of the Australasia Pavilion will be closed until further notice for routine maintenance.
*Please note all events subject to change without notice.