With kids comprising 33% of Zoo visitors, the need for a unique children's area was necessary and in 2000, planning meetings began with staff from all participating Zoo areas. The decision was to have a waterplay area, a theatre, and a children's zoo with the idea that families would be able to meet up and cool off at the waterplay area before visiting the children's zoo or attending an animal demonstration or children's entertainment at the new amphitheatre. All FREE with general admission!

Some Fun Four-Legged Friends Are Waiting to Meet You!
Want your kids to have some fun? Treat them to some close up and personal encounters in the Kids Zoo. They'll meet and interact with much-loved domestic animals like donkeys, miniature goats, pigs and lots more! Check out the unique photo opps as the kids burrow through a plexiglass prairie dog tunnel, dig for dinosaur eggs, whoosh down our treehouse's two storey slide or bird watch in our giant aviary. It's a special place for kids where they can have fun and learn about Canadian habitats. Plan on taking away some memories to last a lifetime.
May 1 to September 2
Daily 9:00am to 7:00pm
September 3 to October 31
Weekdays 9:00am to 4:00pm
Weekends 9:00am to 6:00pm

Super Cool Fun For the Whole Family
Round up the kids and
chill out
in Splash Island, the coolest spot in the Zoo! It's two magical acres of hands-on, non-stop family fun amidst waterslides, bigger than life water-spouting animals, a waterfall, lots of misters, and way-cool tipping buckets. But keep in mind - while the kids are screaming with delight, they're also learning all about which plants and animals live in different bodies of water in Canada. Need towels, sunscreen or swimwear? No problem, just check in with our Discovery Zone Shop, located right at the entrance to the Kids Zoo.
| | | |
| --- | --- | --- |
| | Weekday | Weekends |
| May 18 to June 23 | Closed | 10:30am to 6:00pm |
| June 24 to September 2 | 10:30 am to 6:00 pm | 10:30am to 6:00pm |
| September 3 to September 8 | Closed | 10:30am to 5:30pm |
| September 9 | Closed for the season | |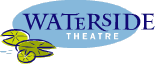 Grab a seat in this spectacular theatre and treat your family to a host of fun-tastic times. Catch the Amazing Animal or Wingin' It Show, plus various children's shows and concerts.
Wingin' It (1:00pm) and The Amazing Animal Show (2:30pm)
| | | |
| --- | --- | --- |
| | Weekday | Weekends |
| May 7 to May 18 | 1:00pm (training) | 1:00pm & 2:30pm |
| May 19 to June 28 | 1:00pm | 1:00pm & 2:30pm |
| June 29 to September 2 | 1:00pm & 2:30pm | 1:00pm & 2:30pm |
* Weather Permitting and subject to change without notice