First Aid and Family Centre
This centre is located between the African Rainforest Pavilion and Africa restaurant. Lost children are brought to the Family Centre. The First Aid & Family Centre is available for baby changing and feeding along with privacy for nursing mothers. This centre also offers first aid with private treatment areas available for visitors who require personal care.
Access 2 program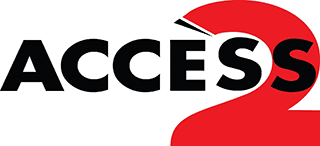 The Toronto Zoo has partnered with Easter Seals Canada and is now a participant in the Access 2 program. The Access 2 program provides a dignified and positive entertainment experience for people with disabilities who require the support of an attendant. Program participants receive Access 2 wallet cards which allow simple identification, removing the onus to explain their need for an attendant. Cardholders receive 50% admission discount while their attendants receive complimentary admission when visiting the Zoo.
In addition to the Toronto Zoo the Access 2 card is accepted at the Art Gallery of Ontario, Casa Loma, the CN Tower, Ontario Place, the Ontario Science Centre, the Royal Ontario Museum, as well as Cineplex Entertainment, Empire Theatres and Landmark Cinemas. To learn more about the Access 2 program visit www.access2card.ca.
Accessibility
Toronto Zoo is proud to support MagnusCards, a FREE downloadable app created specifically for those living with autism. MagnusCards combines structured, step-by-step guidance with game design to help teach a variety of life skills through free downloadable Cards Decks. As part of our support, Toronto Zoo has funded unique Card Decks that will help those with autism and other cognitive special needs feel welcomed and empowered when visiting the zoo. The five card decks include Entering the Zoo, Giant Panda Experience, Tundra Trek, African Rainforest Pavilion and Getting Help.
Learn more about MagnusCards here
Toronto Zoo's Accessible Guest Service Policy, Procedures and Practices have been developed to fulfill the requirements of the Ontario Regulation 429/07, Accessibility Standards for Customer Service. This document is available upon request at Guest Services. For more information about accessibility and special needs services, call (416) 392-5932.