Toronto Zoo Events Calendar
Toronto Zoo's 2nd Annual Polar Dip
Saturday, February 1, 2020
The Toronto Zoo is hosting its 2nd annual Polar Dip where participants will have the chance to "dip" into icy-cold waters to raise awareness for polar bear conservation! A registration fee of $50 for non-members and $40 for members is required to participate, but don't stop there! You can continue to fundraise by collecting pledges from friends and family, or even dare them to join you by participating as part of a team!
Registration: 9:00am to 9:30am
Start of Event: 9:45am
End of Event: 10:30am
Awards Ceremony: 10:30am to 11:00am
Post Splash Bash: 9:00am to 12:00pm
Monies raised through the 2020 Polar Dip will contribute to a Play & Enrichment apparatus for the Toronto Zoo Polar Bears and provide support for a research study undertaken by the Ontario Ministry of Natural Resources and Forestry (OMNRF) entitled "Denning Habitat and Movements of Polar Bears – Hudson Bay Subpopulations."The project will directly inform the identification and mapping of critical habitat for polar bears by mapping spatial patterns of polar bear denning to add to the growing dataset on polar bear on-ice movements and distribution to better understand how climate change is impacting sea-ice habitat. The maps of predicted polar bear denning habitat can be used in decision making on the location of any development and will focus on providing improved resolution to the boundary between the Western Hudson Bay and Southern Hudson Bay subpopulations and inform on the sustainability of harvest.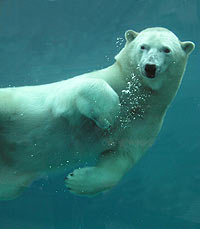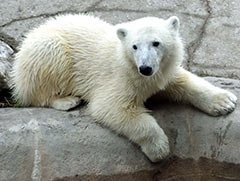 Alerts
LUMINA NIGHT WALK EXPERIENCE IS COMING AND WE ARE PREPARING!
The Toronto Zoo is very excited to be bringing this unique and one-of-a-kind experience to Toronto this winter. Lumina Night Walk will be a 45 to 60 minute experience beginning at nightfall and engages emotion using storytelling, lighting design, an original soundscape and music, scenography, video and interactive technologies.
In preparation for Lumina Night Walk, we will be experiencing some construction in certain areas throughout the month of November. Thank you for bearing with us through this exciting time of preparations. Tickets for Lumina Night Walk at the Toronto Zoo will be available in November.
*Please note all events subject to change without notice.