Toronto Zoo Events Calendar
Gorilla Awareness Weekend
Saturday, April 27 and Sunday, April 28, 2019
Free with admission. 11am to 3pm Toronto Zoo Front Entrance Drop Off and Western lowland gorilla exhibit.
Our electronics are filled with resources – everything from glass and plastic to gold, silver, copper and palladium – that can be recovered and recycled. You can help by donating your old phones all in support of Gorilla Awareness Weekend.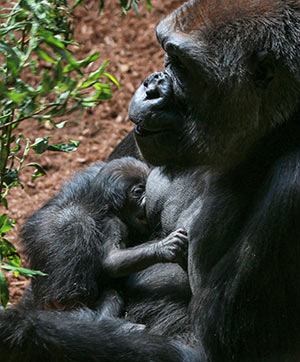 *Please note all events subject to change without notice.
Alerts


Please note, due to extreme cold weather forecast, the African Savanna pathways will be closed Saturday, January 19 and Sunday, January 20.
Subject to continued extreme cold weather forecast for Monday, Jan 21, the area may remain closed for the day. Sorry for any inconvenience.